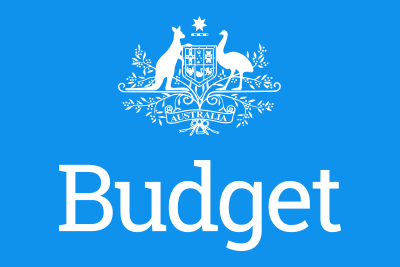 (the big ticket items)
Last night the Federal Government handed down the Budget for the 2016-17 year that includes some of the biggest changes to the superannuation system since 1 July 2007. However, it is important to note that the Budget announcements are still only proposals at this stage and will depend on the outcome of the upcoming election and on the proposals being legislated. Proposals are in brief below and we will assist with any changes to your strategy once legislation is passed.
SUPERANNUATION
Concessional contribution cap reduced to $25,000
From 1 July 2017, it is proposed that the concessional contributions cap be reduced to $25,000 for all individuals.  Currently the concessional contributions cap is $30,000 for those aged under 50 and $35,000 for those aged 50 and over.
Catch-Up Concessional Contributions
From 1 July 2017 it is proposed for individuals with a superannuation balance less than $500,000, unused concessional contribution cap amounts will be able to be carried forward on a rolling basis over 5 consecutive years. This applies to unused cap amounts from 1 July 2017.
Lifetime Cap for Non-Concessional Superannuation Contributions
This measure will apply from 7.30pm on Budget Night, 3 May 2016.
The proposal includes:
– Introduction of a Lifetime Cap of $500,000 for non-concessional contributions.
– The $500,000 lifetime cap will take into account all non-concessional contributions made on or after 1 July 2007. Contributions made before commencement (ie 7.30 pm AEST on 3 May 2016) cannot result in an excess of the lifetime cap, however those who have exceeded the cap prior to commencement will be taken to have used up their lifetime cap.
– This replaces the current non-concessional contribution caps of $180,000 per annum or $540,000 under the 3 year bring forward rule.
Contribution Rules for people aged 65 to 74
From 1 July 2017, it is proposed that the current work test that applies to people making voluntary contributions between age 65 and 74 be removed. This change will allow individuals aged under 75 to make contributions for themselves and their spouse without the requirement to satisfy the work test.
Personal Superannuation Contributions
It is proposed that from 1 July 2017, all taxpayers (regardless of their employment circumstances), under 75 will be allowed to claim a tax deduction for personal superannuation contributions up to the concessional cap.
$1.6m Superannuation Transfer Balance Cap
From 1 July 2017 it is proposed that a cap of $1.6 million will be introduced to restrict the total amount of superannuation that can be transferred from accumulation to pension phase. In the Pension Phase, earnings are taxed at 0%.
Where an individual accumulates amounts in excess of $1.6 million, the excess can be maintained in accumulation phase, where earnings will be taxed at the concessional rate of 15%.
Members already in pension phase as at 1 July 2017 with balances in excess of $1.6 million will need to either:
• transfer the excess back into an accumulation; or
• withdraw the excess amount from their superannuation.
Division 293 Tax
From 1 July 2017, it is proposed that the point at which high income earners will pay the Division 293 Tax (additional 15%) will be lowered from $300,000 to $250,000.
Transition to Retirement Income Streams (TRIS)
From 1 July 2017 it is proposed that the Income Tax Exemption on earnings of assets supporting a Transition to Retirement Income Stream (TRIS) will be removed. Earnings will then be taxed at 15%. This change applies irrespective of when the TRIS commenced.
Low Income Spouse Superannuation Tax Offset
From 1 July 2017, the Government proposes to increase access to the Low Income Spouse Superannuation Tax Offset by raising the income threshold for the low income spouse from $10,800 to $37,000.
The offset provides up to $540 per annum for the contributing spouse.
Low Income Superannuation Tax Offset
From 1 July 2017 the Government proposes to introduce a Low Income Superannuation Tax Offset to reduce the tax on superannuation contributions for low income earners.
The non-refundable tax offset will be capped at $500 and apply to those persons with an adjusted taxable income below $37,000.
BUSINESS
Reduction in Company Tax Rate
Proposed to progressively decrease the Company Tax Rate to 25% over the next ten (10) years.
The tax rate for those companies below the annual turnover threshold* will be reduced from 28.5%:
– to 27.5% from the 2016/17 income year;
– to 27.0% from the 2024/25 income year;
– to 26.0% from the 2025/26 income year; and
– finally to 25.0% from the 2026/27 income year.
*Subject to annual aggregated turnover thresholds.
Small Business Threshold to Increase to from $2m to $10m
The Small Business Entity threshold is proposed to increase from $2m to $10m effective from 1 July 2016.
This will allow more businesses to access a number of Small Business Tax Concessions, including access to the immediate tax deduction for asset purchases costing less than $20,000 until 30 June 2017.
PERSONAL
Change in Personal Tax Rates
From 1 July 2016 it is proposed that the Government will increase the 32.5% personal income tax threshold from $80,000 to $87,000.
Income Thresholds Rate Current Tax Payable
$0 to $18,200 0% $0
$18,201 to $37,000 19.0% $0 + 19% of excess over $18,200
$37,001 to $87,000 32.5% $3,572 + 32.5% of excess over $37,000
$87,001 to $180,000 37.0% $19,822 + 37.0% of excess over $87,000
$180,000 + 45.0% $54,232 + 45.00% of excess over $180,000